---
Dear All Alumnus,
CALLING ALL UISG & UISZ ALUMNI,
Please help us spread the word as we are trying to reach as many #UISG and #UISZ alumni as possible. We want to hear what you're doing now, what you've been up to, and share your memories of your time at UISG and UISZ.
Join us at our Alumni Inauguration on Saturday, September 22 @ UISG Multi-Function Hall.
The event will starts at 11pm until 2.40pm.
All Alumni are welcome. We hope to see many of you there to celebrate our first Alumni Inauguration.
RSVP at this link (http://www.utahloyalumni.com/index.php…)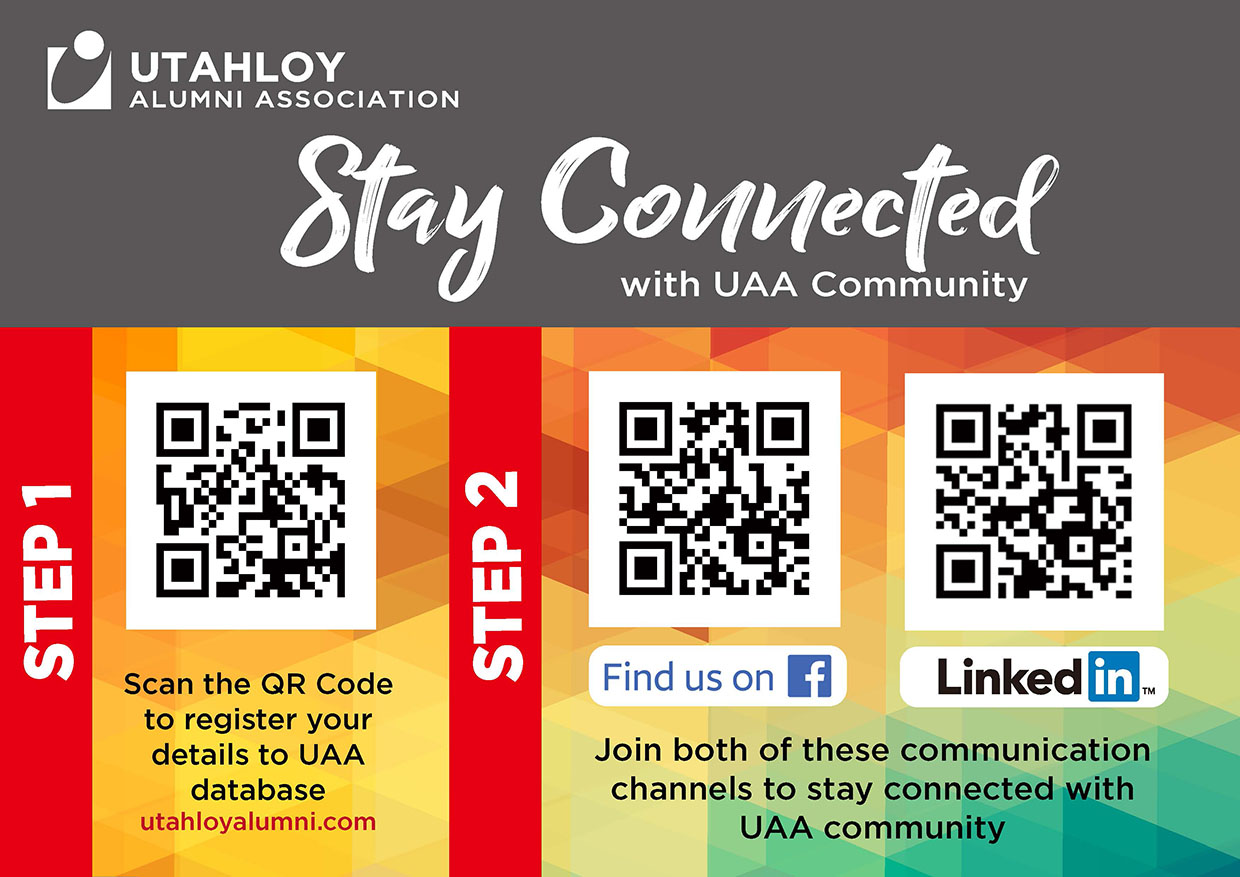 or email to uef@utahloy.com
We look forward to celebrating with you!
If you haven't register you alumni account, please register at www.utahloyalumni.com
Join our communication channels and stay connected with Utahloy Alumni Association (UAA) community!
UAA Facebook Group
https://www.facebook.com/groups/171262909615104/
UAA LinkedIn Group
https://www.linkedin.com/groups/10389752